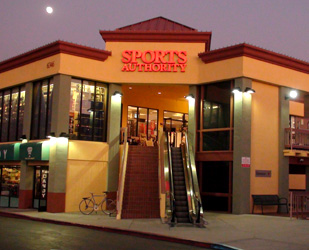 Integrity, Trust & Results
Prince Commercial Real Estate Services, Inc. is a comprehensive commercial real estate brokerage specializing in Landlord, Tenant, Buyer and Seller representation throughout the U.S. and abroad.
Prince Commercial specializes in assignments ranging from retail, industrial, and office site search and selection to large portfolio dispositions. We have over 20 years of experience in the industry and maintain ourselves as an aggressive, service and team oriented group.
"Prince Commercial's online Client Resource Center is by far the most powerful process driven management tool I have seen in the industry. It allows us immediate access to all transactions by fully integrating critical communications into one easy to use system."
Bruce Pettigrew
Regional Manager Market Development
Sears Hometown Stores
"Prince Commercial Real Estate Services will skillfully and strategically deliver on its promised results."
Thierry R. Montoya
Shareholder
"I have worked with many Brokerage Companies nationwide but have found Prince Commercial Real Estate Services, to be "Head and Shoulders" above the rest. I highly recommend Prince to those interested in experiencing a positive difference in their real estate requirements."
AL Hatfield
Vice President
America's Tire Company
Prince Commercial Real Estate Services has provided our firm with over 12 years of quality, comprehensive real estate support. Their ability to identify, negotiate, and secure "Class A" office space at very low lease rates has proven critical to our bottom line operating expenses.
Jeff Motske
President
Trilogy Financial Services, Inc.
Prince Closes $23 million retail shopping center. Testimonial's coming soon!!
Santa Fe Springs Promenade